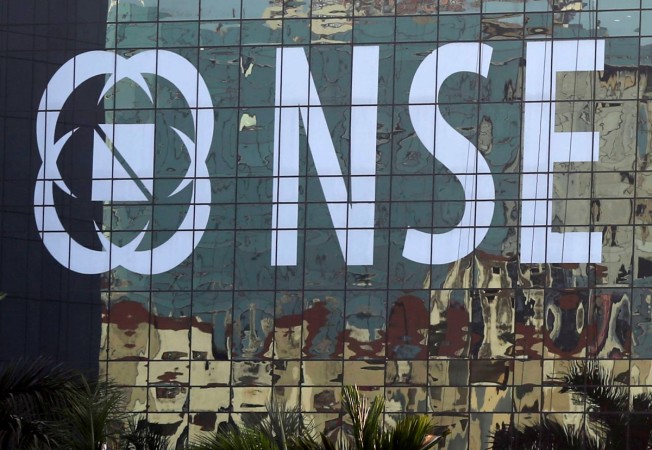 The Nifty50 closed above the 10,200 mark for the first time ever at 10,230.85, up 0.62 per cent or 63.40 points while BSE Sensex ended the day at 32,633.64, up as many as 200 points or 0.62 per cent. Also, market sentiment was buoyant in a truncated trading week ahead of Diwali. The Nasdaq Composite added 14.29 points, or 0.22 % to 6,605.80, a record closing high.
The benchmark Nifty 50 index hit an all-time high of 10,191.90 on Friday and was later trading at the 10,163 level, up by about 67 points.
The 30-share barometer pushed higher by 233.48 points, or 0.72 percent, to 32,666.17 after moving in range of 32,687.32 and 32477.47.
"Key indices jumped higher on good domestic economic data". Reliance Industries climbed 0.48 per cent to end at a record high of Rs 876.70 on expectations of strong earnings from the conglomerate's core petrochemical business.
United States stocks rose on Friday following upbeat economic data and gains in technology shares, pushing the Dow and the S&P 500 to a fifth straight week of gains. As dealers dumped slowdown fears and instead pumped money to trade in truckloads, the rupee stood firm against the United States dollar that fuelled the rally, taking investor wealth to Rs 138.19 lakh crore.
Facebook launches food ordering & delivery service in US
At the moment, Facebook is launching this feature just in the USA , and there's no word on when it might be available to other countries.
Cooling of food prices helped ease India's annual rate of inflation based on the Wholesale Price Index (WPI) in September to 2.6 per cent, official data showed today.
Closer home, foreign portfolio investors (FPIs) sold shares worth a net Rs 1698.50 crore last Friday, as per provisional data released by the stock exchanges.
The volume chart was led by Jaiprakash Associates with trades of over 8.10 million shares.
Sector-wise, the S&P BSE metal index moved up by 2.02 per cent, healthcare index got augmented by 1.24 per cent and TECK index rose by 1.23 per cent.
Top five Sensex gainers were Bharti Airtel (+7.89%), Tata Steel (+2.86%), Kotak Bank (+2.2%), Coal India (+2.00%) and HDFC Bank (+1.89%), while the major losers were Dr Reddy's (-1.09%), M&M (-0.95%), Sun Pharma (-0.87%), ITC (-0.43%) and Maruti (-0.41%).