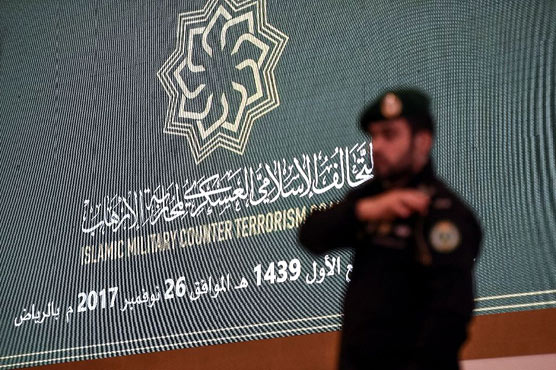 Saudi Arabia's assertive crown prince yesterday opened the first high-level meeting of a kingdom-led alliance of Muslim nations against terrorism, vowing that extremists will no longer "tarnish our handsome religion".
This is the first meeting of Prince Salman with leaders from the Islamic Military Counter Terrorism Coalition, which is identified as a "Pan-Islamic United Front" against violent extremism.
"This lack of coordination is now over by forming this coalition", he said.
While soliciting for the support of the IMCTC for assistance over the more than three million internally displaced persons, IDPs, in Nigeria, Ali said the event "obliged my country a great opportunity considering the enormous challenges the world is facing as regards terrorism".
The alliance meeting in Riyadh brings together Muslim or Muslim-majority nations including Egypt, the United Arab Emirates, Bahrain, Afghanistan, Uganda, Somalia, Mauritania, Lebanon, Libya, Yemen and Turkey. Mohammed bin Salman's words come as the Islamic State group, which sparked the creation of the alliance, has been driven out of Iraq and lost its self-described capital in Syria.
Bullet-ridden Body of Missing Army Jawan Recovered From J&K's Shopian
The jawan was on leave when he was abducted by militants in Shopian, officials said. Dar was resident of a nearby village called Sanzan in Shopian district.
The center provides an open platform for willing IMCTC member countries to exchange best practices and coordinate their counterterrorism efforts, enabling culturally appropriate regional and local solutions to counter terrorism.
On this occasion, Military Commander of Islamic Military Counter Terrorism Coalition General (Retd) Raheel Sharif said the sole objective of the military coalition was to counter terrorism.
Following the meeting of the IMCTC on Sunday, a press conference will be held where the conference is taking place at a hotel in Riyadh.
He said that it had just been announced that the defence ministers of the coalition countries would meet in Riyadh on Sunday to formally launch the military alliance and also "outline coalition's strategy, governance, activities and future plans".
A corruption purge saw around 200 members of the Saudi elite including princes, ministers and business tycoons arrested or sacked earlier this month.