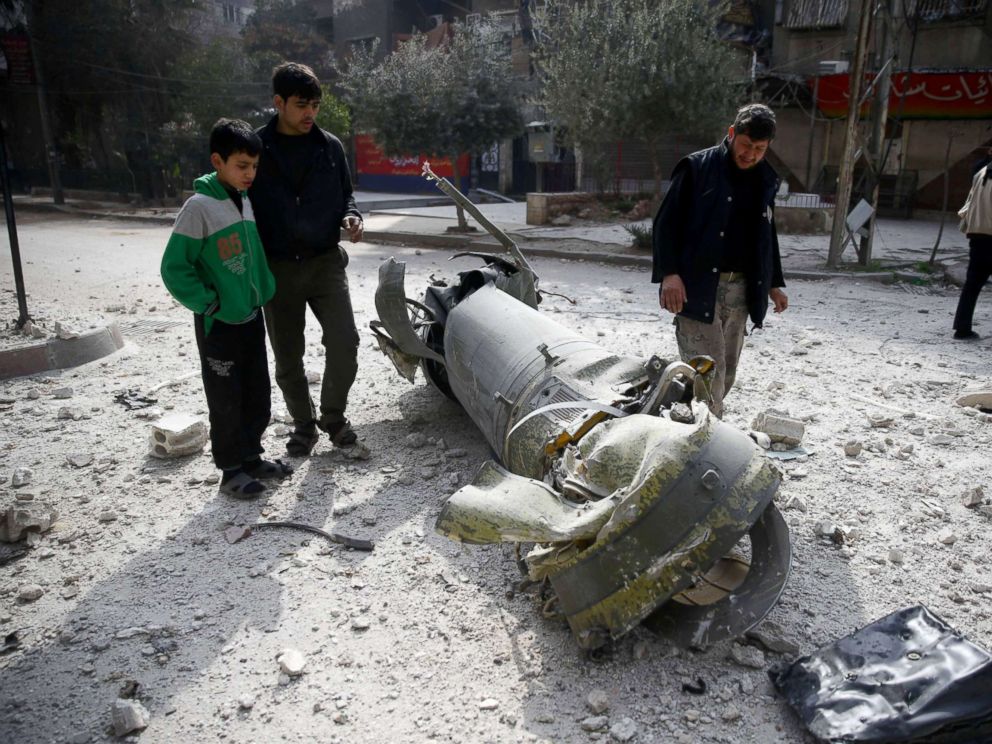 Russian Federation is willing to consider a UN Security Council resolution for a 30-day truce so long as it leaves "out of any ceasefire the terrorist formations like Islamic State, Jabhat Al-Nusra (JaN) or other related ones that collaborate with them", Foreign Minister Sergey Lavrov said in Belgrade on Thursday.
"How many more people will die before the The Security Council agrees to take up this vote?"
"I hope we will adopt something forceful, meaningful and impactful tomorrow (Saturday)", he told reporters. Protesters have been long demanding the resignation of Syrian President Bashar al-Assad over his autocratic rule.
Russian Federation has been a main backer for Syrian President Bashar Assad and has joined the battle on his side since 2015, tipping the balance of power in his favor.
Previous ceasefires have a poor record of ending fighting on the ground in Syria, and Moscow has a history of blocking United Nations Security Council measures that would harm Mr Assad's interests.
The aid community has voiced its frustration at being prevented from assisting civilians in Eastern Ghouta, which has been under government siege since 2013.
On Friday, the densely populated enclave was bombed for a sixth straight day, witnesses said.
Syrian and Russian forces continue intense shelling and air raids in eastern Ghouta.
It is exactly what we saw in Aleppo in 2016 and in Hama and Homs before that.
A man carries an injured child as he walks on rubble of damaged buildings in the besieged town of Hamouriyeh, Eastern Ghouta on February 21.
Gothamist, DCist and LAist are coming back from their sudden deaths
New York Public Radio may not make billions like Ricketts' businesses, but it's still got a nice nest egg. Then, desperation: who could fill the local news void left by the shuttering of Gothamist and DNAInfo?
"We categorically reject any initiative providing for inhabitants to leave their homes and be transferred towards any other location", they said in a letter addressed to Guterres.
The European Union is imploring all parties involved in the conflict in Syria to help secure a cease-fire in the eastern suburbs of Damascus, where more than 400 people have been killed by government forces since Sunday.
Syrian military expert Wael al-Hussaini shared on social media Thursday what appeared to be a Syrian army leaflet that mapped out and instructed civilians on how to cross a humanitarian crossing point, an inspection point, an area for gathering buses- and finally a canvasing point.
Leading up to the Security Council vote, all eyes have been on Russian Federation amid concerns it would block the resolution or seek to water it down.
"For now, they refuse to accept an amendment which will place responsibility on them to ensure that the militants give clear guarantees to stop the shelling", Lavrov was quoted as saying.
Mr Skoog said earlier: "It is about saving lives".
There was no immediate comment from the Syrian military.
She said over the past three months more than 2,000 civilians have been killed, almost 5,000 wounded and 32 medical centers and clinics have been destroyed.
The Civil Defence there said its rescuers rushed to help the wounded after strikes on Hamouriyeh and Saqba. Hundreds of thousands of people have been displaced.