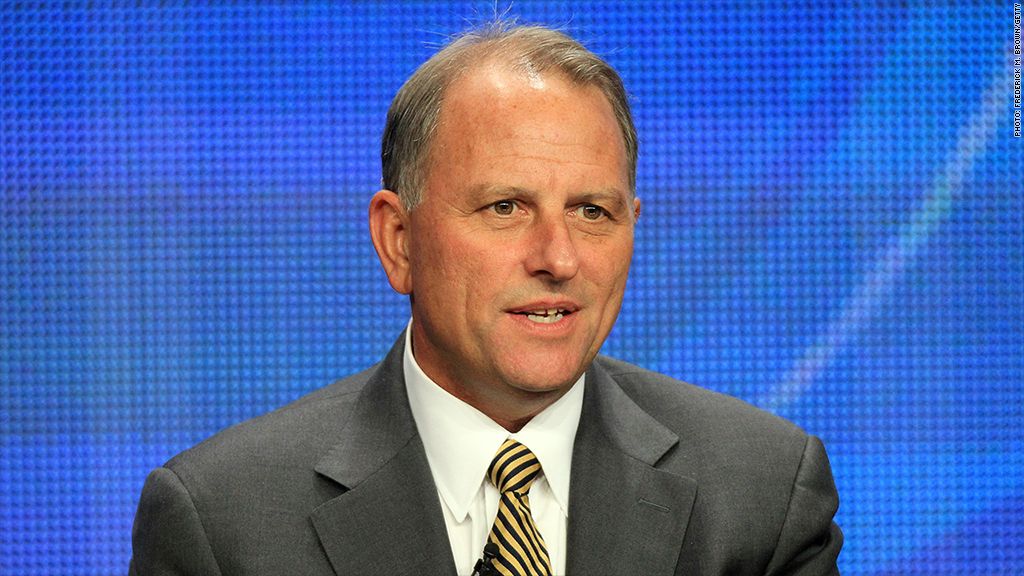 Jericka Duncan, the reporter to whom Fager sent the message, revealed the contents of the text during Wednesday's edition of "CBS Evening News".
"If you repeat these false accusations without any of your own reporting to back them up you will be held responsible for harming me", Fager told Duncan in the text.
After Duncan reported on the text, anchor Jeff Glor told her that Fager's message was "unacceptable" and that "the entire CBS News team" supports her.
Meanwhile, Duncan has made the media rounds discussing the text and sharing why she chose to release the text.
'Many people have asked if the text Jeff Fager referenced was to me.
When asked if she took it as a threat, Duncan answered "I did".
Some CBS board members wanted to stand by Les Moonves in the face of his swelling sexual misconduct scandal - but they turned on him after learning he was trying to buy one accuser's silence, according to a new report.
Fager said in a statement that he was sacked because of the text message.
"My language was harsh and, despite the fact that journalists receive harsh demands for fairness all the time, CBS did not like it", he said.
Dems go after Trump for disputing PR death toll
Below is a list of studies that have estimated the death toll there. "Casualties don't make a person look bad", Ryan said. An independent study accepted by Puerto Rico officials concluded that 2,975 people died from the storm and its aftermath.
Just one day after Designing Women creator Linda Bloodworth Thomason penned an emotional personal essay about recently ousted CBS boss Leslie Moonves keeping her shows off the air for seven years, a sequel to the successful sitcom is one step closer to becoming a reality.
CBS News itself surfaced the text messaging on Wednesday night as part of its package on Fager's firing. In August, he denied the allegations, telling The New Yorker that his accusers were "using an important movement as a weapon", apparently referencing the "Me Too" movement.
In this 2017 photo, "60 Minutes" Executive Producer Jeff Fager poses for a photo at the "60 Minutes" offices, in NY. In a New Yorker story, he was accused of ignoring and abetting bad behavior by two male producers at "60 Minutes".
He said Mr Fager had "violated company policy", without elaborating on how.
Moonves - once considered among the most powerful and well-compensated media executives - resigned as chief of CBS on Sunday evening in light of a second New Yorker article detailing allegations of sexual assault, harassment and intimidation.
Farrow also cited "nineteen current and former employees" who said Fager "allowed harassment in the division".
Rhodes said that Fager's longtime No. 2, Bill Owens, will manage the newsmagazine while a search is underway "for a new executive producer of the program".
Think of all the people and institutions that winced, wailed and/or wilted under the accountability furnished by the celebrated newsmagazine "60 Minutes".